Munich Summer Curriculum (MSC)
"Electronic Media"
June 20th – August 19th, 2016
Arrival: June 18th/19th; Departure: August 28th
Dear Prospective Student,
Students from all over the world and all universities are invited to participate in an exciting and demanding ten-week long Summer Curriculum: "Electronic Media" This program engages students in subject matters ranging from media technology, media management, European media law, media theory and communication sciences to web design. The program finishes with a four-week internship at a German media company.


The Center for Internet Research and Media Integration (CIM) of the Ludwig-Maximilians-Universität München (LMU), Germany, cooperates with the Electronic Media Division of the University of Cincinnati, USA, and the Colorado European Union Center of Excellence (EUCE). The latter is housed at The Colorado University at Boulder (CU Boulder)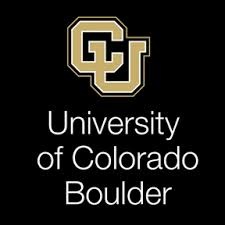 The MSC program is open to qualified and motivated students with an avid interest in new media and in German culture, language and life; with a minimum of sophomore standing. This program is available to students from across the globe, and is designed for students with majors in Journalism, Mass Communication, Radio/Television/Film, Broadcasting, Business, Electronic Media, and Digital Design.
The curriculum is framed by "survival" German language instruction (we don't want you to get lost while exploring Munich) and highlighted by visits to Berlin and Salzburg, to museums, castles, theatres, and to movies and, our favorite, a breathtaking hike into the magnificent Alps.
You'll be able to earn up to 9 US semester credits (18 ECTS credits) while residing in Munich, the Bavarian capital, a world-class city, known for its extraordinary cultural attractions, its historical sites and its close proximity to the mountains. And I did mention that Munich is the hub of Germany's media industry!
Still interested? Then do continue exploring our site and submit your application to the Munich Summer Curriculum.
We are looking forward to hearing from you.
Manfred K. Wolfram, Ph.D.
Professor and Head Emeritus
Electronic Media Division
University of Cincinnati
Cincinnati, Ohio, USA
Head, MSC